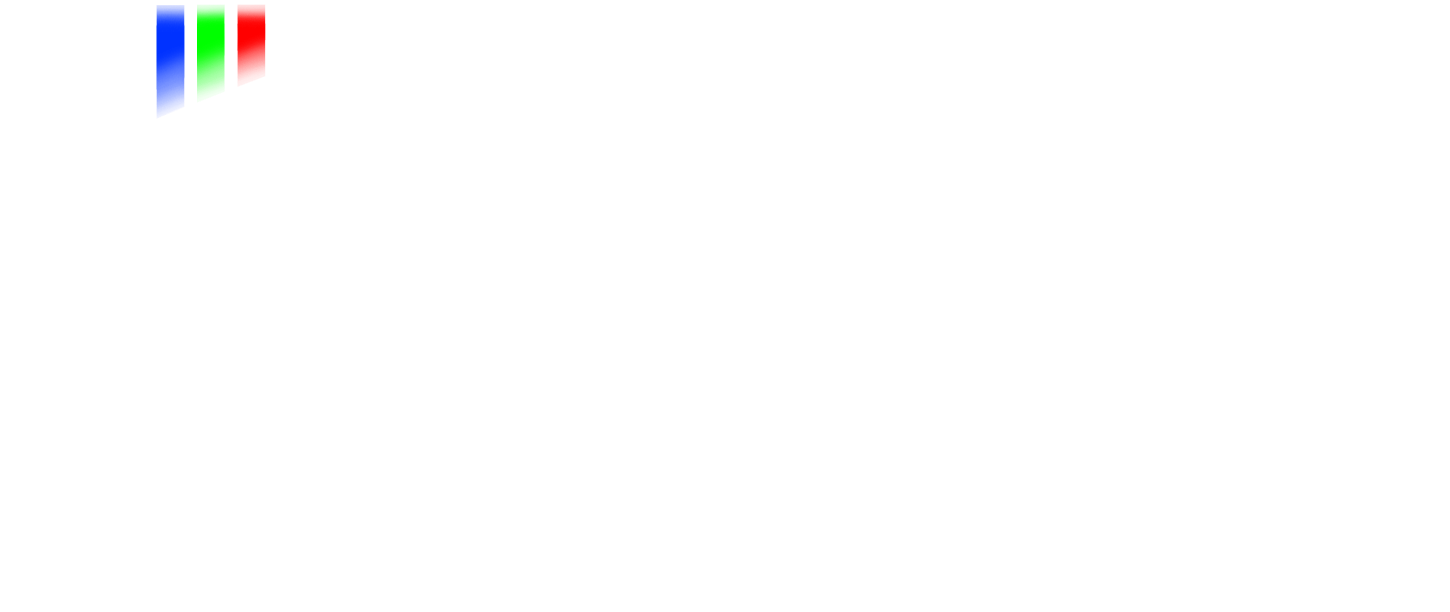 EVGA iCX Technology is not JUST a Cooler.
It is a combination of new PCB, Thermal Modules, LED and Precision XOC.
Featuring a total of 11 global patents (pending and granted), iCX is efficiency perfected.
9 Additional Sensors and MCU's embedded on the PCB.
Purposefully-directed Airflow Chambers.
Newly Designed Die-Cast Baseplate and Backplate.
Full Control Using EVGA Precision XOC.
EVGA's iCX is the Very Definition of Interactive Cooling.
Why Was
i

CX Technology Created?
With PC gaming growing, it is important to provide "Peace of Mind Gaming" to the user. With EVGA's new iCX technology, users can have a better understanding of their cards operation. This includes temperature monitoring on key components (not just GPU), interaction with other devices and better cooling with asynchronous fan control providing better overclocking capabilities.
With EVGA iCX technology, a new era of PC gaming is coming.
EVGA iCX Has
9
Thermal Sensors
& Multiple MCUs
All 9 sensors can be displayed in EVGA Precision XOC and OSD
Asynchronous
Fan Control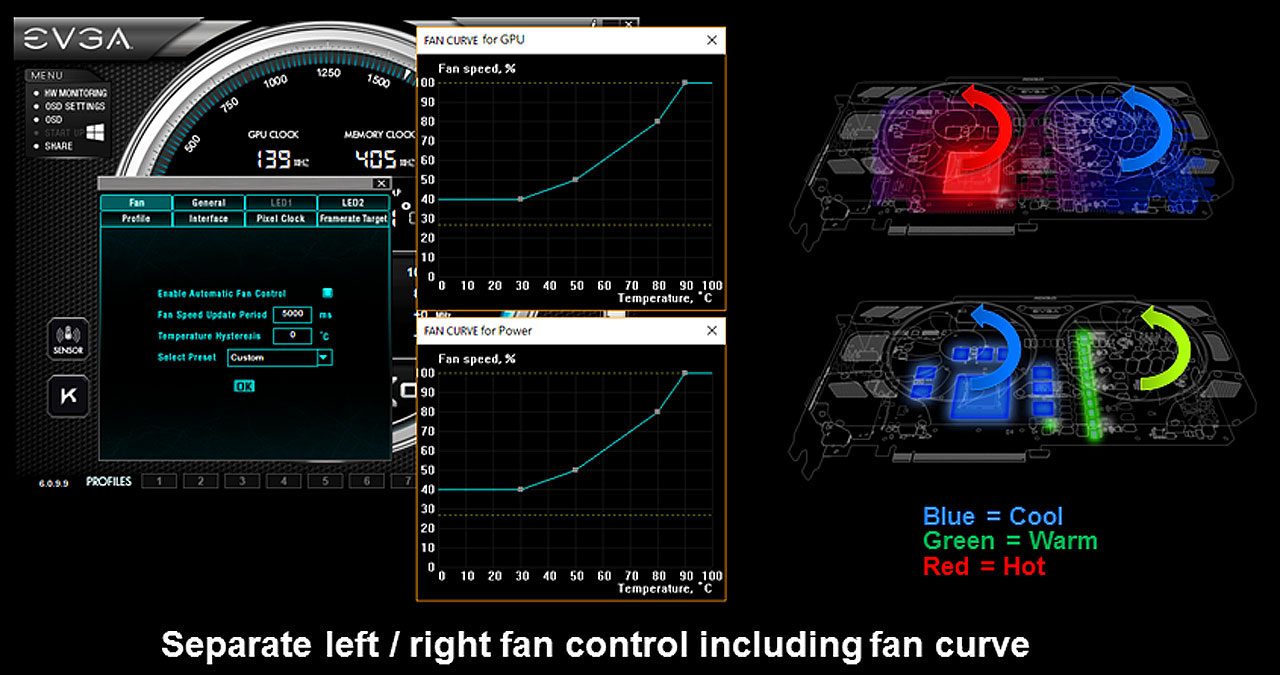 A New and More
Efficient
Way to Cool
GPU fan determined by GPU temperature (Left Fan)
Power / Memory fan determined by Power / Memory temperature (Right Fan)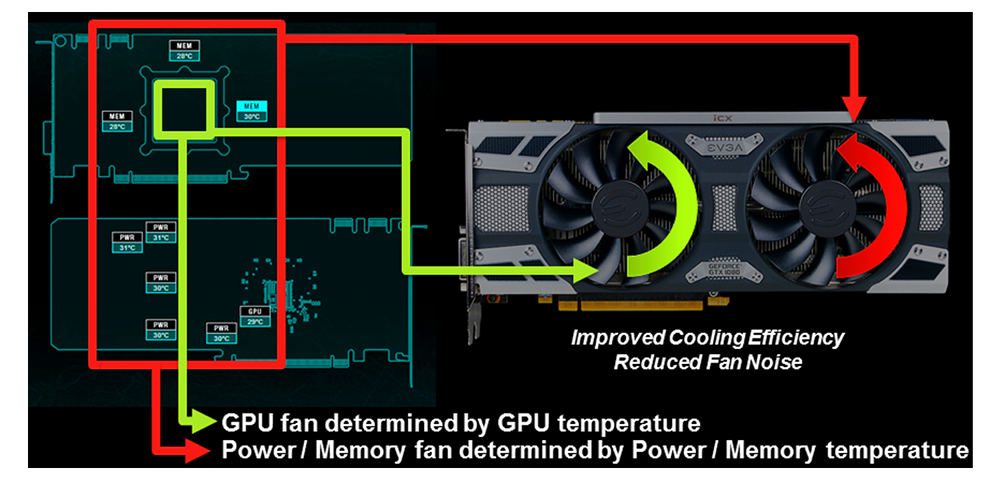 Full Control With
EVGA Precision XOC
Each sensor can be monitored in real time and displayed on PXOC OSD
Control the VGA and Power/Memory fans simultaneously or asynchronously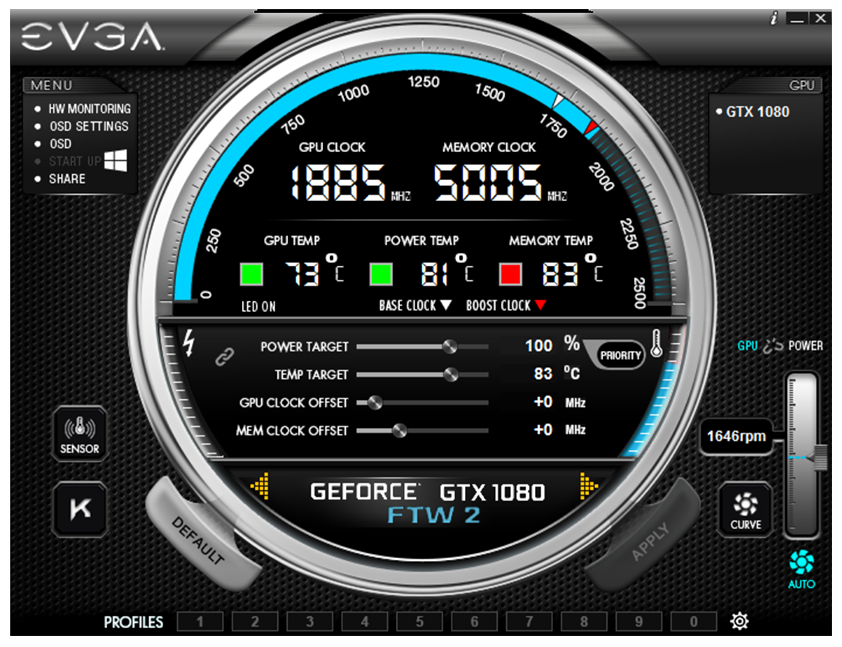 Interactive
Cooling With
Thermal LED Display System
User customized RGB color and visual alarm settings*
Gaming
An EVGA ONLY fuse adds another layer of protection to your card and system.
Optimized Airflow
Fin Design
Fin holes direct airflow through fins
Half open fin maximizes airflow and L-shaped fins increase surface contact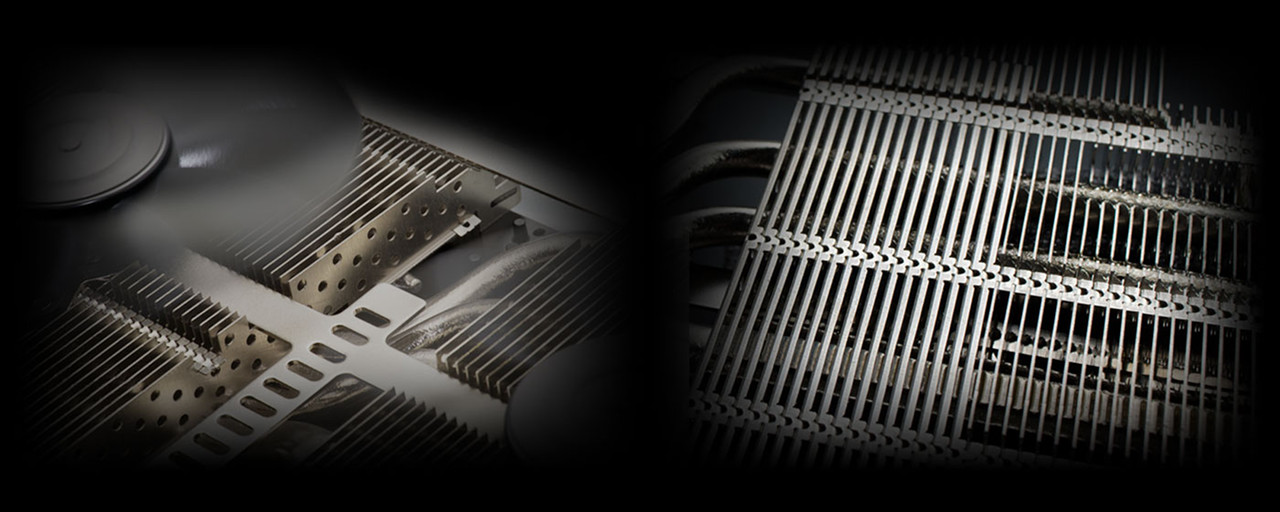 Die Cast
Form Fitted Baseplate
And Backplate
Makes direct contact with all vital components.
Interlaced
Pin Fin

on Baseplate
Maximize heat dissipation with increased surface area on baseplate
Play Longer!
Overclock Better!
Double ball bearing fans with 4x longer lifespan, and low power consumption motor means more power for your GPU.
Interaction with other system devices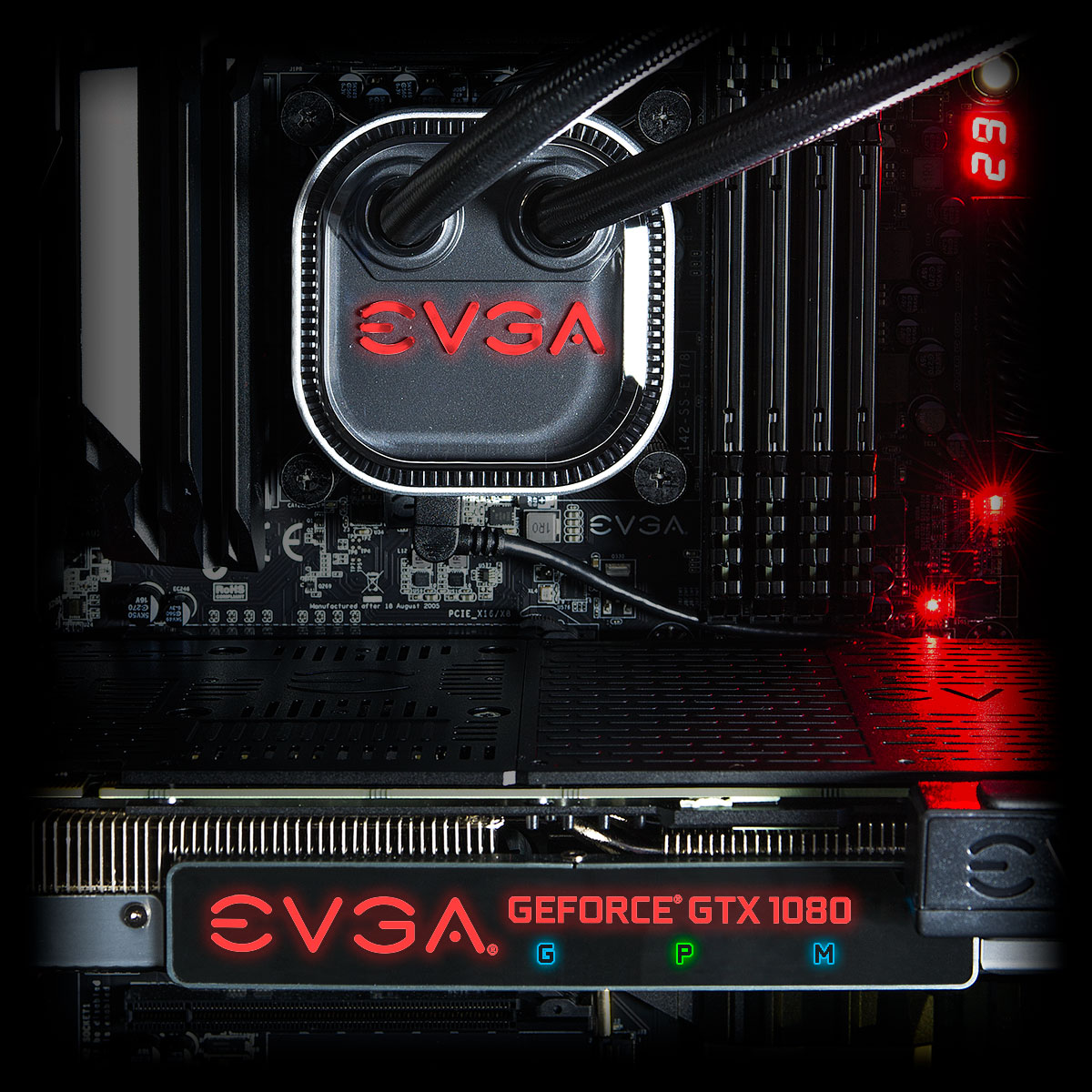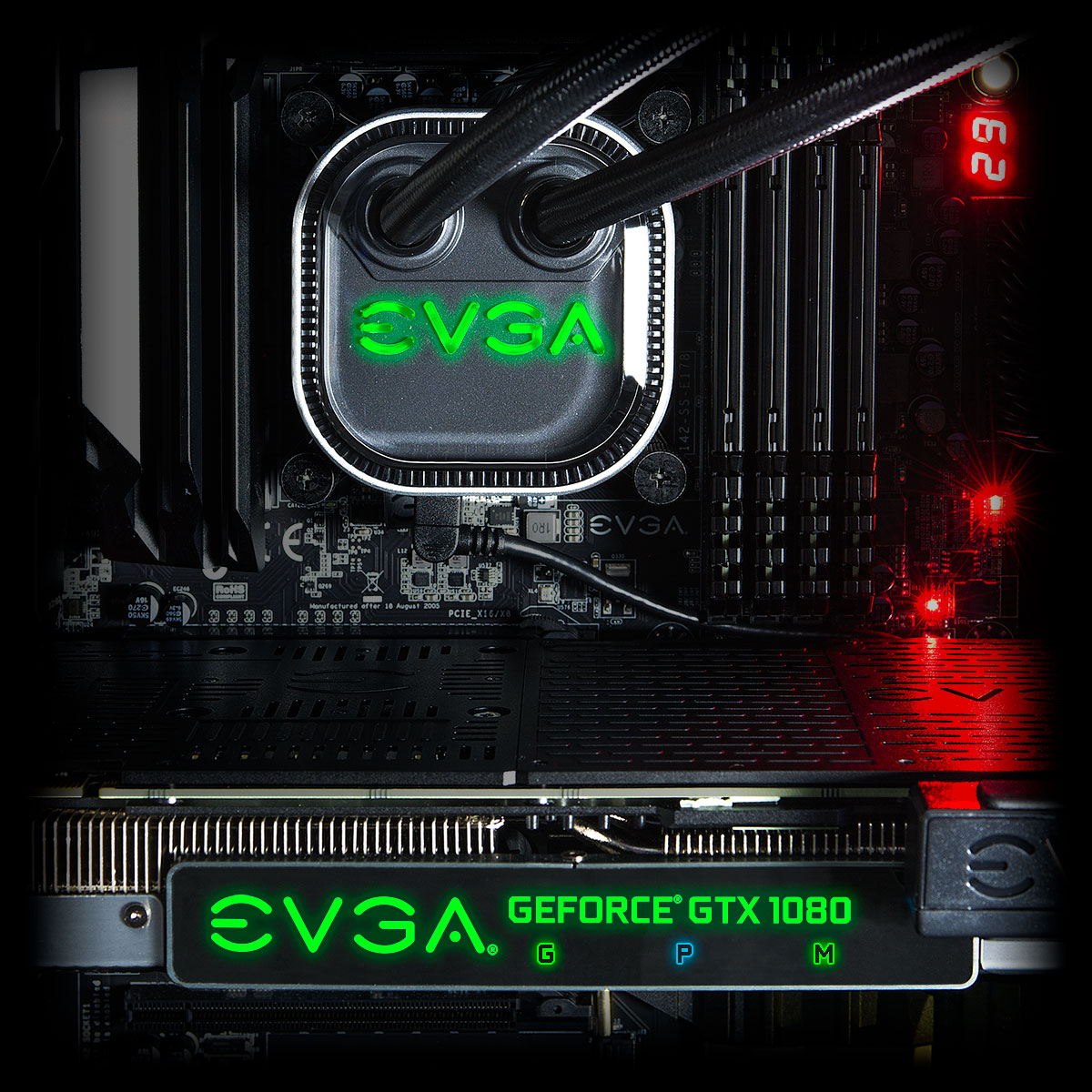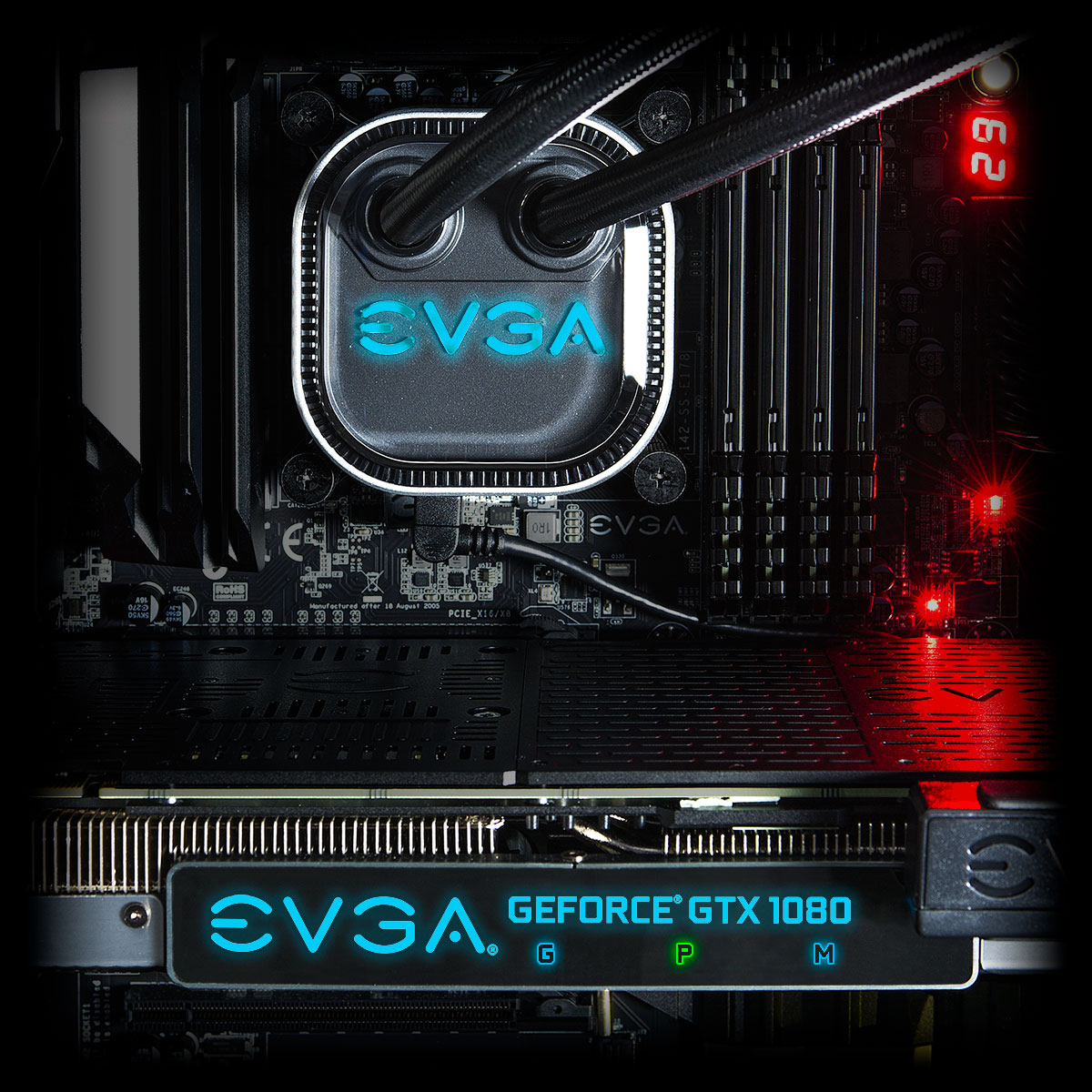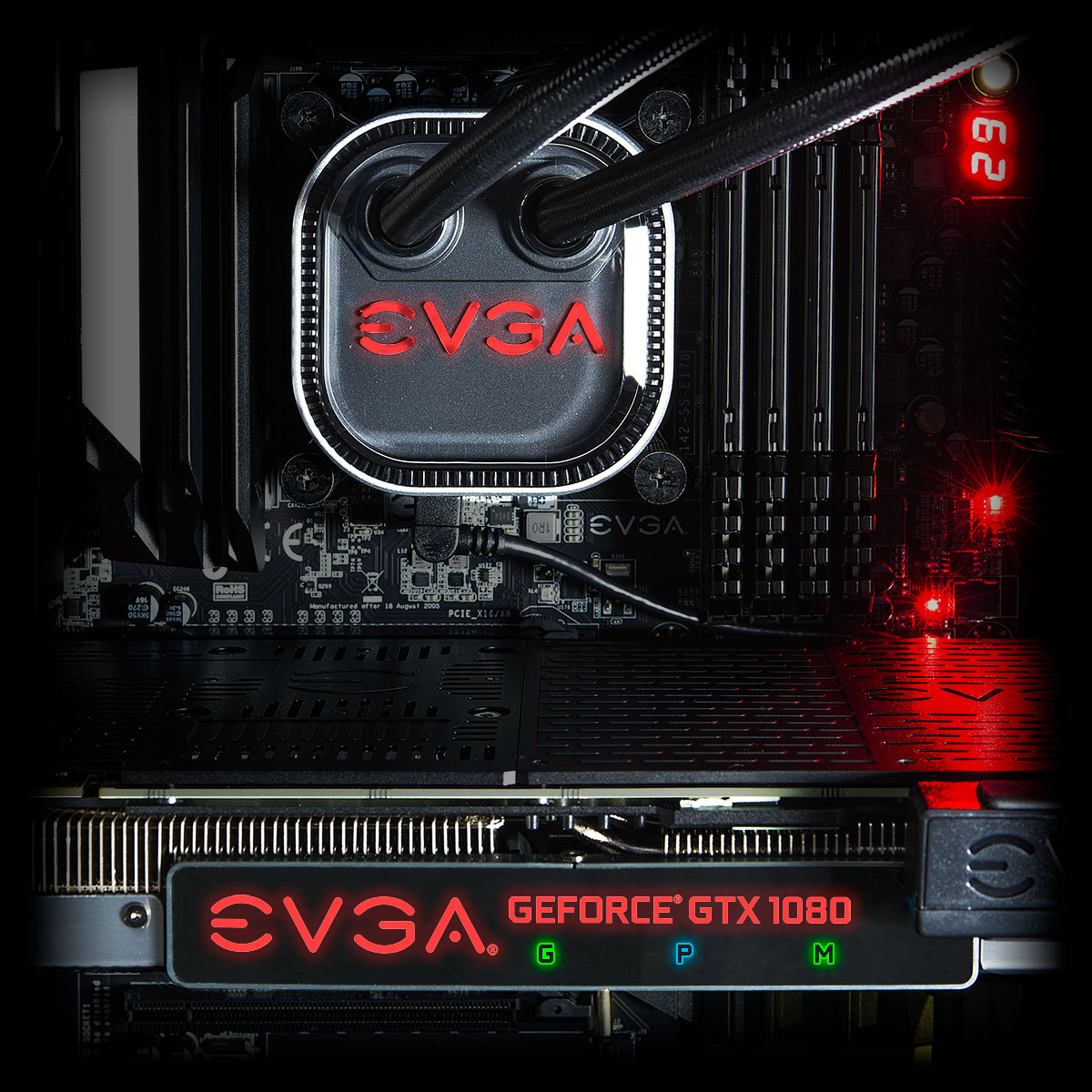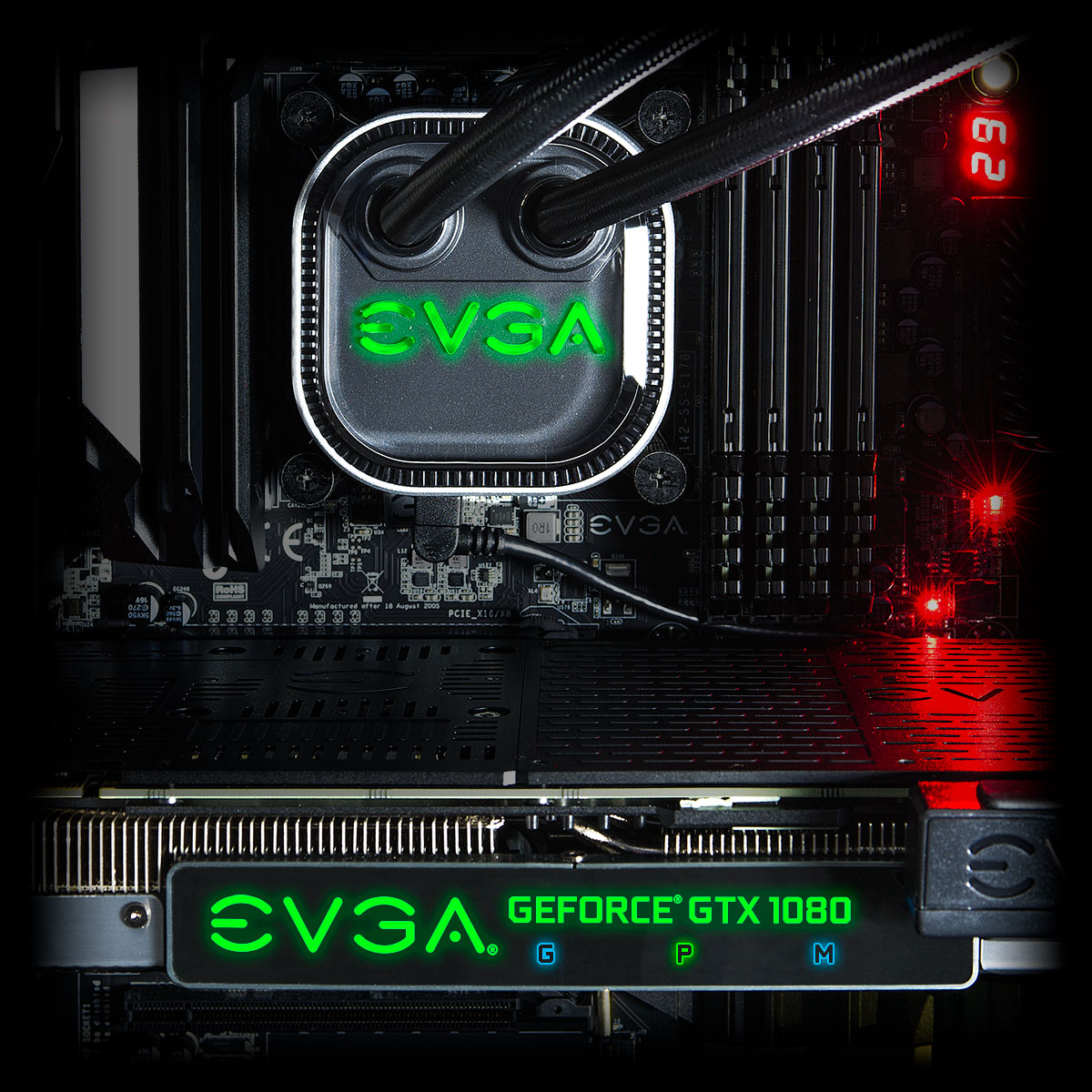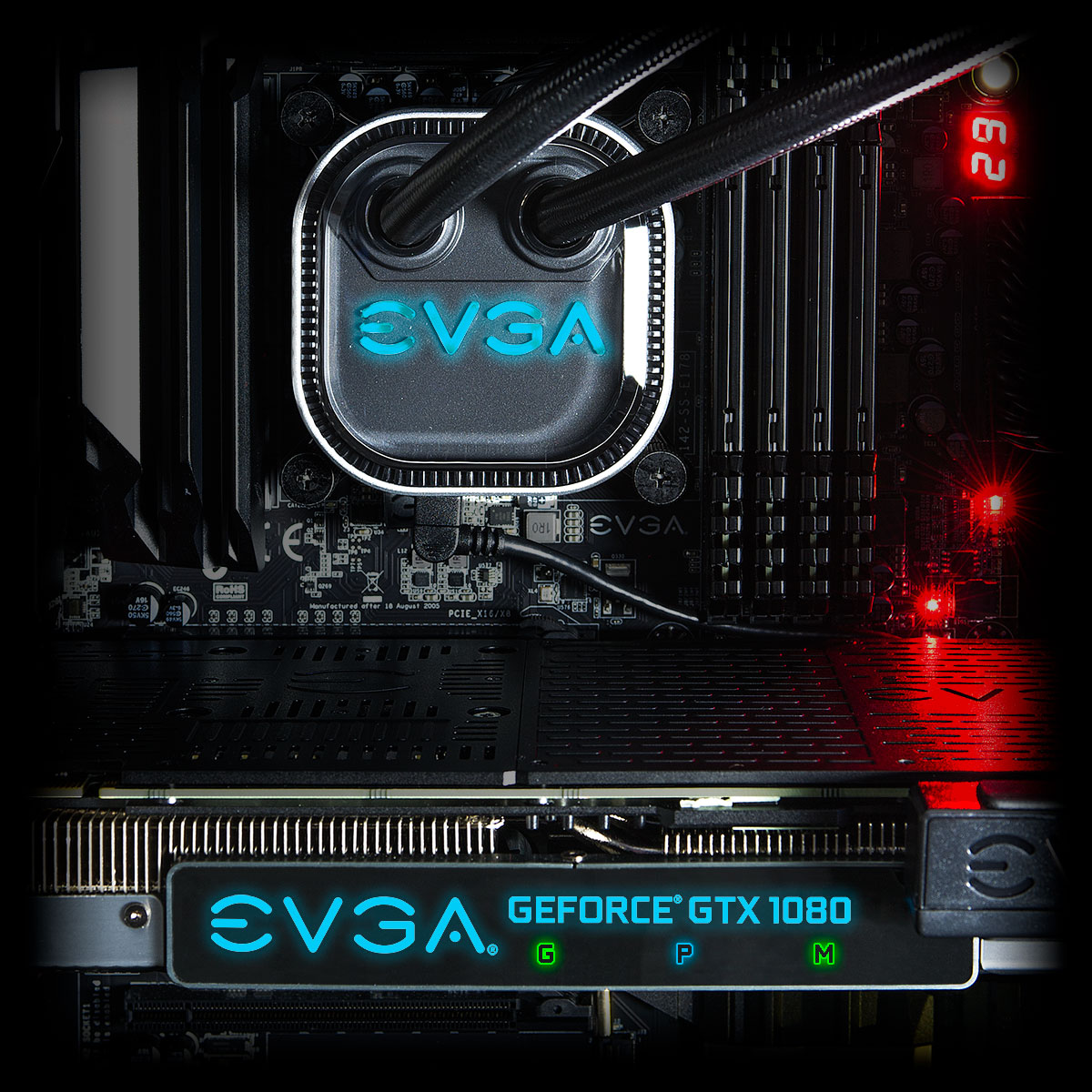 Sync your graphics card to your EVGA CPU Cooler and more!
EVGA GeForce GTX 1080 with iCX Technology
EVGA GeForce GTX 1070 with iCX Technology
EVGA GeForce GTX 1060 with iCX Technology