GEFORCE GTX 980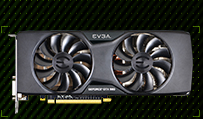 04G-P4-1980-KR
04G-P4-1982-KR
04G-P4-1989-KR
04G-P4-2980-KR
04G-P4-2981-KR
04G-P4-2982-KR
04G-P4-2983-KR
04G-P4-2986-KR
04G-P4-2988-KR
04G-P4-2989-KR
04G-P4-3988-KR
04G-P4-5987-KR
04G-P4-5988-KR
GEFORCE GTX 970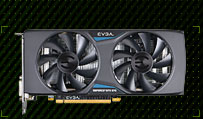 04G-P4-0972-KR
04G-P4-0974-KR
04G-P4-1970-KR
04G-P4-1972-KR
04G-P4-1976-KR
04G-P4-2972-KR
04G-P4-2974-KR
04G-P4-2975-KR
04G-P4-2976-KR
04G-P4-2977-KR
04G-P4-2978-KR
04G-P4-3973-KR
04G-P4-3975-KR
04G-P4-3978-KR
04G-P4-1970-KT
04G-P4-1972-KT
04G-P4-3975-K6
GEFORCE GTX 960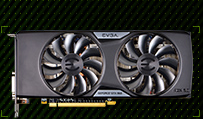 02G-P4-2962-KR
02G-P4-2963-KR
02G-P4-2966-KR
02G-P4-2968-KR
04G-P4-1961-KR
04G-P4-3960-KR
04G-P4-3962-KR
04G-P4-3963-KR
04G-P4-3965-KR
04G-P4-3966-KR
04G-P4-3967-KR
04G-P4-3968-KR
04G-P4-3969-KR
Participating Partners
If you purchased your graphics card from a participating partner, please contact them directly if you did not receive your game code.
Collect Your Code
Please Note: YOU MUST BE LOGGED IN WITH YOUR PRODUCT REGISTERED TO ENTER THIS PROMOTION.

MEMBER LOGIN
---
Instructions:
Purchase any graphics card from the qualifying list above on or after 10 March 2015

from EVGA.com

Register your EVGA Graphics Card with us at EVGA.com
Upload your invoice to the EVGA card that qualifies for this promotion
Request your code from the form while logged into your EVGA.com account
Your purchase invoice will be reviewed once your request is received (Please allow 1-3 business days for processing)
Once approved your code will show on this promotion page under the "Collect Your Code" section
Follow the instructions to claim your redemption code
Offer available for a limited time or while supplies last
If the bundle is not showing after successfully registering your EVGA product to your EVGA account, then it is possible that you did not purchase your product from the EVGA online store.
Please contact your participating place of purchase if you did not receive a code upon receiving your product.
Products received through the EVGA Step-Up® program are not eligible for this promotion.
If you believe this is an error, please contact us for assistance by email or by phone at 1-888-881-3842 Option 1.
Valid only for purchases on or after 10 March 2015
Please visit the below link to see a list of other resellers that are participating in this promotion. (Please note that the code should be supplied directly from the reseller upon purchase or shortly thereafter. Please contact the reseller if further support is needed.)